Instagram isn't new, it's been around since 2010, and while the mobile social network has evolved from the home of selfies, many businesses I've encountered during 2018 haven't quite grasped why Instagram matters as much as it surely now does.
But that's ok. Running a business usually takes more time than people realise, and keeping on top of the "hot" social networks where your business should have a presence probably comes relatively far down your to-do list. So, in this article I'll outline 3 reasons why Instagram should matter more for your business that you perhaps realise.
1: It's Not About Selfies. It's About Lifestyle
When Snapchat claimed the King (or Queen) of selfies crown, a clear shift appeared on the grids(1) of Instagram. Progressively we started seeing lifestyles being showcased, and while some may feel this is just a fancy way of showing off, we need to recognise how our business can slot into the zeitgeist.
If your business, brands or products are all about lifestyle, showing that lifestyle within which you play a contributing part can be a huge tool for raising awareness of who you are, what you do, what you offer and the positive part you can play in a customer's life.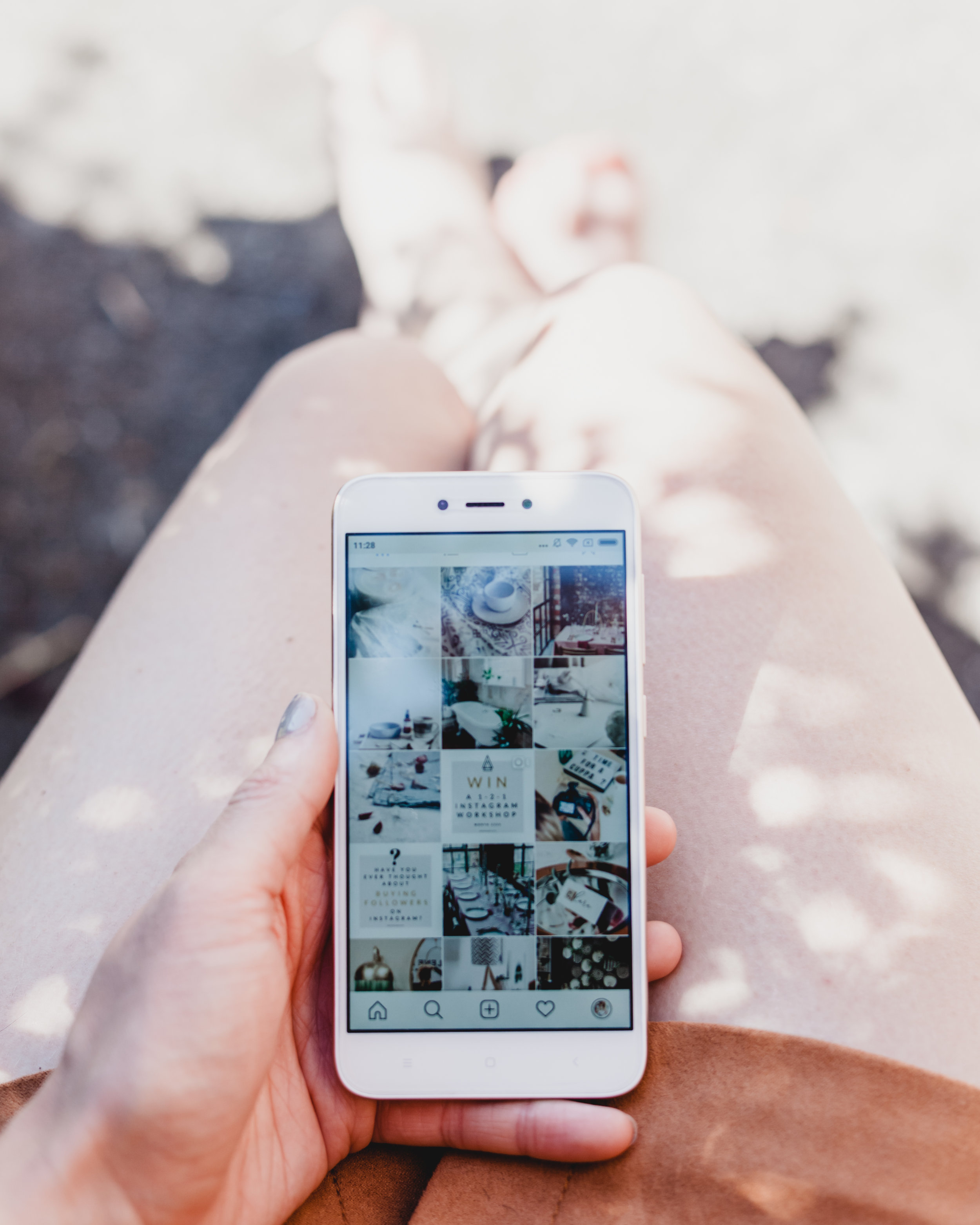 A mantra I've been repeating during this year's Instagram workshop is:
People aren't buying what you sell. People are buying who they'll become once they have it.
In short, don't just post product photos with plain white backgrounds. While these absolutely have a place on your e-commerce website, on Instagram you want to have photos where your product, your location, etc, is being enjoyed within the content of a sought-after lifestyle.
A great example of this is Douchebags. Very few of this brand's Instagram content is a straight-up shot of one of the pricey bags it sells. Rather, the products are placed within a scenario that reflects the lifestyle it knows its target market is currently enjoys or, perhaps more importantly, aspires to enjoy.
Show people your product, your location, your brand in context
2: People Buy From People. Show Them Who You Are
I'm not suggesting that your all Instagram content should be photos of you with your product. Instead, using Instagram to paint a picture of who you are, what you represent, what your personality is, what your sense of humour is like, can help create a sense of familiarity. A sense of trust.
As Simon Sinek says:
People don't buy what you do, they buy why you do it.
Why did you start your business? What do you want it to do to the world, your customers, your local area? How do you want to achieve those goals? Showcase this on your Instagram.
Gary Vaynerchuk is another fantastic example of using Instagram to create a trustworthy persona. He heads up several multi-million dollar businesses, but he isn't afraid to be front and centre on social networks like Instagram. And while we may not have the sort of brazen, forthright persona he's blessed with, we should use Instagram to step in front - virtually or literally - to show our authentic personality and humour.
Sell the lifestyle the products create.
3: Get Into Instagram Stories. They Don't Last Forever
When Facebook failed to buy Snapchat, as it had Instagram, it worked to create a similar feature set within Instagram. This is called Instagram Stories. These are what I refer to as pieces of transient content. They're literally here today, gone tomorrow, showing up for a mere 24 hours.
They're supposed to be off-the-cuff, less formal than the higher quality, better edited images you post on your main profile, or grid. The more you post to your Instagram Story throughout the day, the better the chance you'll have of keeping in front of the people who already follow your account (2). You can add a hashtag to each Story you post, along with tagging other users and even adding a location. You can include stickers in the form of animated GIFS. You can invite your audience to ask you questions (3), start a poll or include a little slider to get feedback on how people feel about a product, location or idea.
Some obvious ways to use Instagram Stories is to take people behind the scenes. Show them more of your personality, particularly your humour or silliness. If you have over 10,000 followers you can even include a 'swipe up' option to your Story that will take people to a landing page on your website.
Getting the hang of Instagram Stories takes a little practise. But it's worth it. Post one good quality image to your grid each day. But post several fun Stories every day. This will help make sure people remember your business, considering there's no guarantee they'll 'organically' see your main posts.
How to Create a Sustainable Instagram Strategy
This is one area where some of us will need a bit of assistance. That's why we're here! Get in touch with us here and enquire about a one-to-one consultation on how to squeeze as much digital marketing juice out of a well put together Instagram strategy as you can. Whether it's for brand awareness or sales, we can help.
How are you planning to use Instagram within your digital marketing in 2019? Comment below! And be sure to pass this article along to your friends on Facebook, LinkedIn and Twitter.
The Instagram grid is the collection of photos you post to your profile, viewed when people tap to look at your profile page

Accounts with new content on their Story show up within little circles right at the top of an Instagram user's home screen

Answering these questions are a great source of new blog content ideas!